Kvit x Felt /// Cph Art Week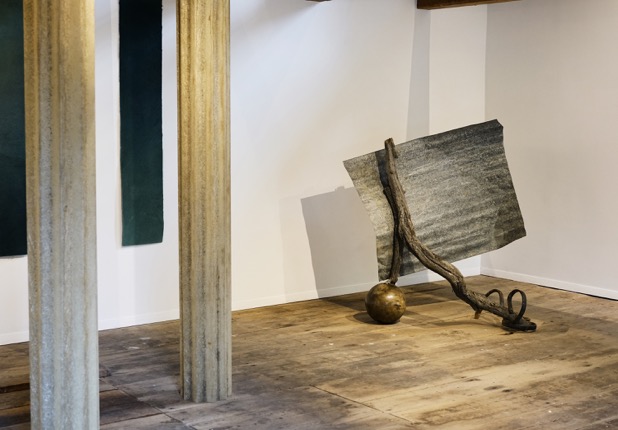 –UNTITLED FOR NOW–
Kvit Galleri, in collaboration with Felt Galleri in Bergen, Norway, is very excited to present a trio show with artists Catalina Aguilera, Johannes Engelsen Espedal and Snorre Magnar Solberg.
–Untitled for now– seeks to explore the dynamic between different art practices, where they convey, separate and probably meet again while navigating the gallery space. The exhibition will feature three site specific installations that will be produced by the artists through an on going dialogue before and during the installing of the show.
The project is kindly supported by Bergen Kommune and Kulturrådet.
Catalina Aguilera (b. 1988, Norway) lives and work between Bergen and Stockholm. She is educated from The Royal Institute of Art in Stockholm and is about to start an MFA in the same Institution. Aguilera works with everyday objects she reduces to abstract forms. Her practice is process based, through which she explores the role of these objects in today´s society, as well as, the nature of different materials. Representation and materiality are a constant in Catalina's exploration. Her work has recently been shown at FELT galleri in Bergen, Norway and Moderna Museet in Stockholm, Sweeden .
Johannes Engelsen Espedal (b.1988, Norway) lives and works in Oslo. He is educated from The Bergen Academy of Art and Design. Espedal works with sculpture and installation. He combines altered found fragments with his own sculpted fragments, creating one unified composition in order to materialize a space where contrasting elements and materials underline the organic process of the unfolding of time; by taking control of the architecture of the exhibition space itself, his works present an ambiguous message contrasted to its strict and precise mounting. Johannes practice seeks to present a dialectic between monumental but ravaging, monolithic but modular, eloquent but mute. His work has recently been shown at Harpefoss Hotell and Oppland kunstsenter in Norway.
Snorre Magnar Solberg (b.1990, Norway) works with sound, drawing, painting, video and publications, as well as, social related projects and events. Solberg runs Club No-No (e.2013), a transdisciplinary, relational project focusing on experimental electronic music, social interaction, dance and new listening experiences. In addition to hosting events with local and international contributors, Club No-No also focuses on the production of 12» records, silk printed posters and other graphic material. His work has been recently shown at FELT galleri in Bergen, Norway.