Kvit presents : Mail Art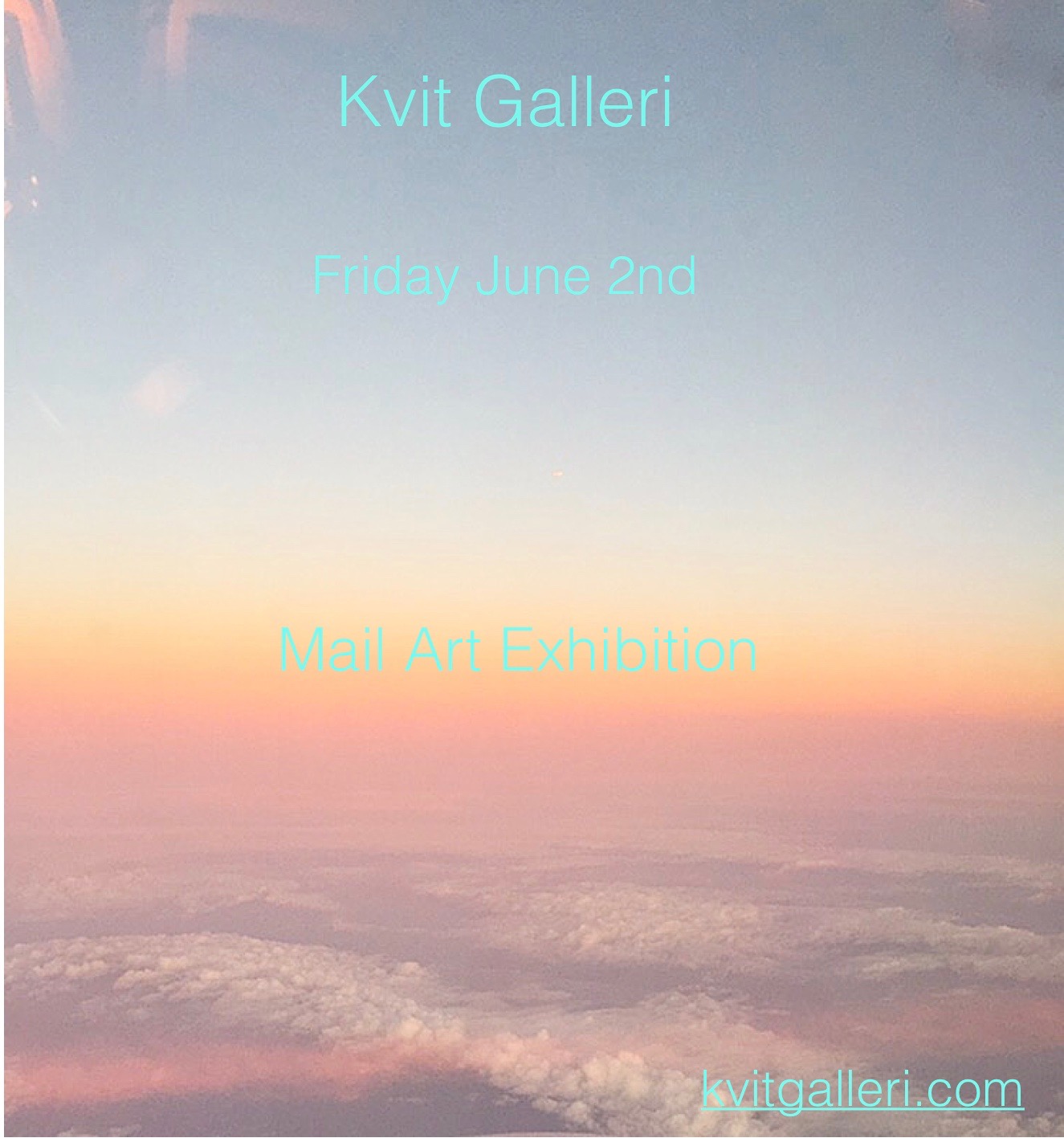 Vernissage Friday June 2nd 17.00
The Mail Art Exhibition opening at Kvit Galleri Friday June 2nd
is the culmination of a six month long open call which resulted in over 200 contributions from 15 different countries.
Kvit Galleri was interested in investigating what would emerge from limiting artists work to fit into an envelope sized A4 that were to be sent to the gallery by mail and slid through the narrow mail slot.
Works from 31 Danish and international artists were chosen to be a part of the exhibition.
Nicolas Lillo
Samuel Åhlman
Niels Munk Plum
Dagne Aurora Karevoll
Thomas Hansson
Eskil Bast
Henrique Hinnerfeldt
Truls Rukke Hjelmark
Hermanni Keko
Susanne Cromwell
Sepa
Christian Klintholm
Ekin Su Koc
Hedvig Biong
Marius Moldvær
Scott Henry Elliot
Rachel Bowen
Filip Vest
Morten Bo Johansson
PAKKAUS Kollektiv
Hr.Meaner
Tomas Nilsson
Christoffer Eide
Sebastian Eriksson
Eggs McManus
Rikke Sund Carlsen
Spacegirls