Mule Maneuvers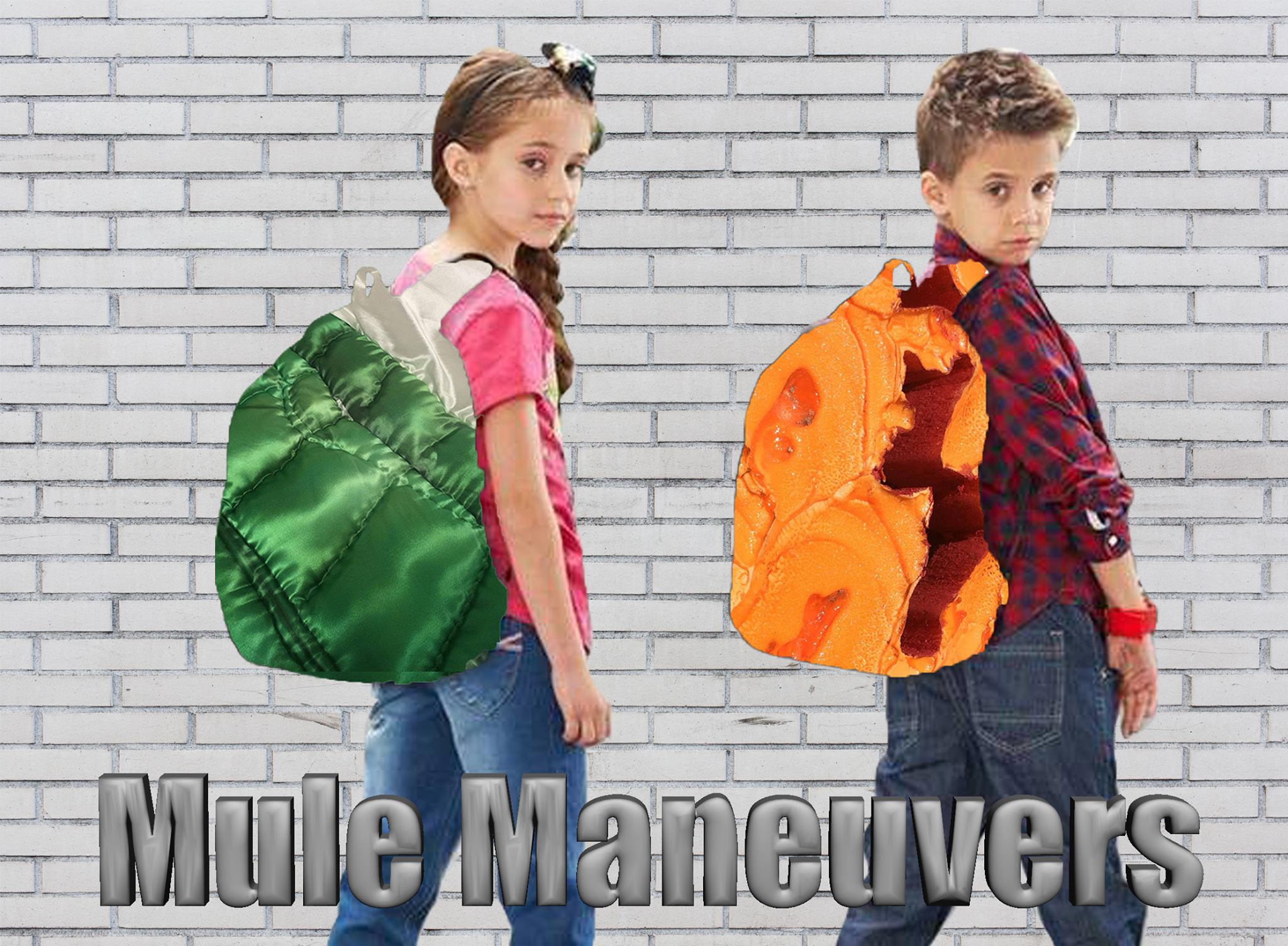 Mule Maneuvers
Whenever I arrive somewhere – at a desired destination or just the conclusion of some internal matter – I always have the sensation that a huge weight is being lifted off my shoulders.
Joseph Helland (NO)
Opening on September 23rd at 5 pm
September 24th 12 – 16
September 25th 12 – 16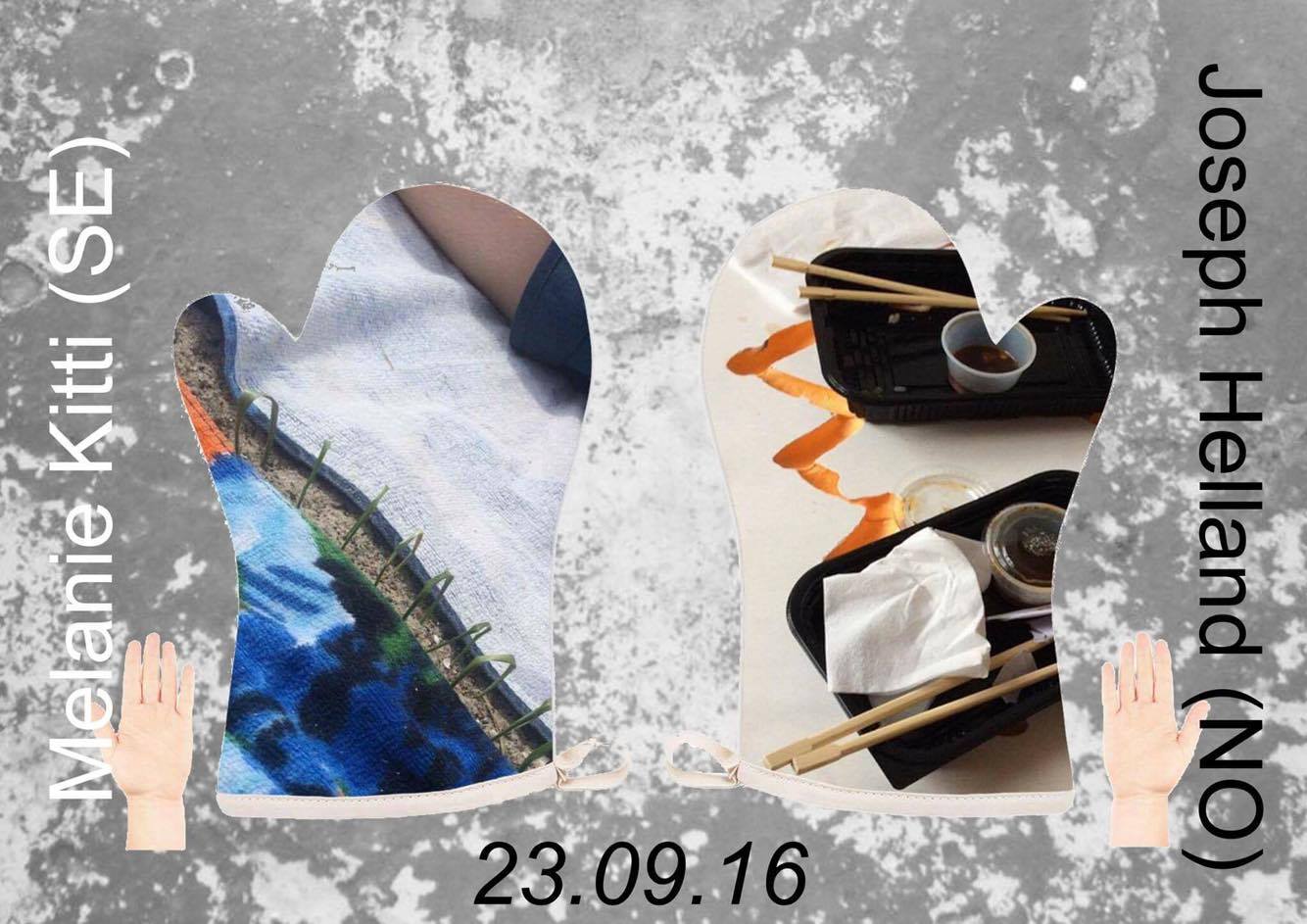 Joseph Geir Helland(*1987, ENG) is an artist based in Oslo, Norway. He graduated from the Bergen Academy of Art and Design in 2015 and works primarily with sculpture. Adapting to changing surroundings and resources, his choice of materials can be sporadic and eclectic, but the sculpting process often involves casting. Although abstract in their expression, the sculptures may often have figurative qualities, resembling such things as animals, pieces of interior or items of clothing.
Melanie Kitti(*1986, SE) is an artist based in Oslo, Norway. She graduated from Oslo National Academy of the Arts in 2016. She is investigating the lines between textile and painting, image and object, art and craft. These investigations are often informed by thoughts about what goes on in the confines of our private homes versus the public space such as for example the internet as a place where images are exchanged and transformed. Her method of working depends on the medium at hand, which can be weaving, casting, painting or quilting.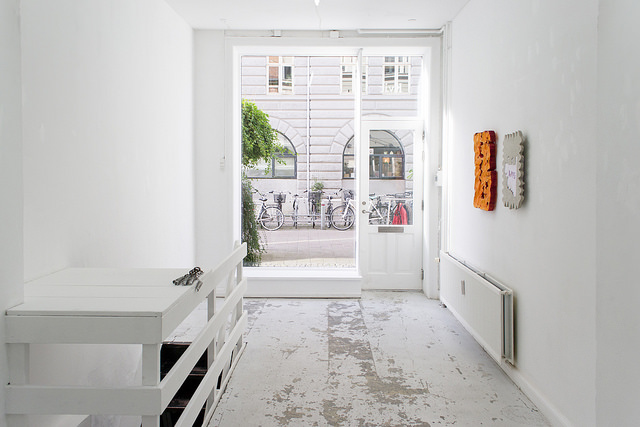 Mule Maneuvers Installation view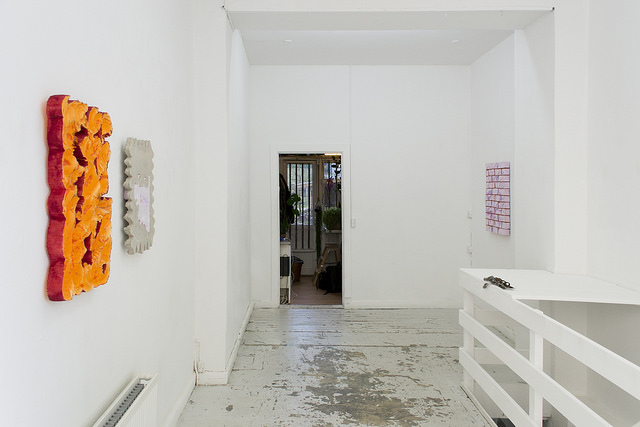 Mule Maneuvers Installation view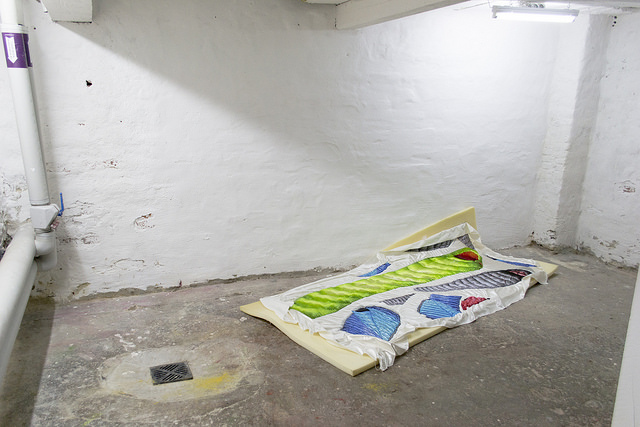 Melanie Kitti — Penniless Solvent (2016)
Photo collage printed on viscose, plastic foam, poly stuffing and nylon thread 232 x 113 x 3 cm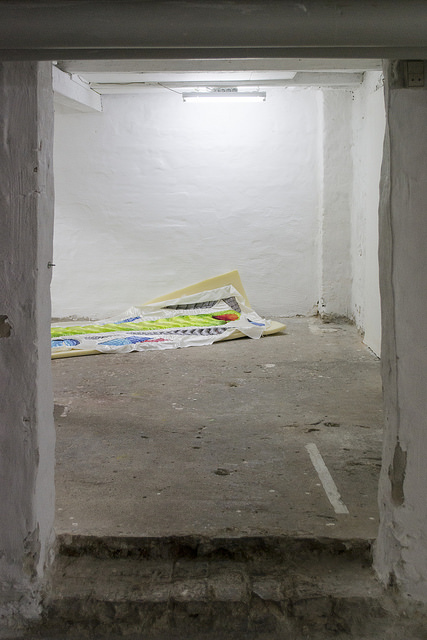 Melanie Kitti — Penniless Solvent (2016)
Photo collage printed on viscose, plastic foam, poly stuffing and nylon thread 232 x 113 x 3 cm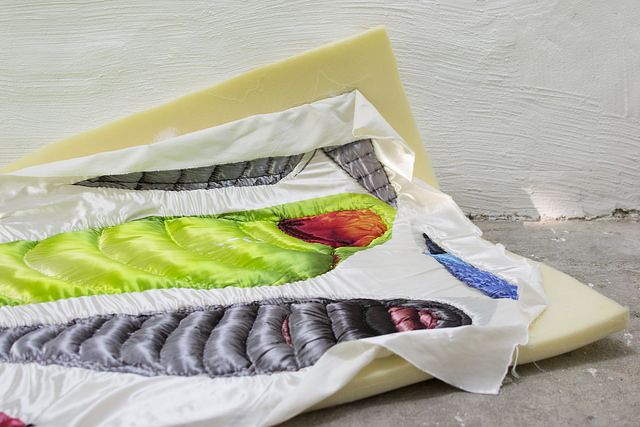 Melanie Kitti — Penniless Solvent (2016)
Photo collage printed on viscose, plastic foam, poly stuffing and nylon thread 232 x 113 x 3 cm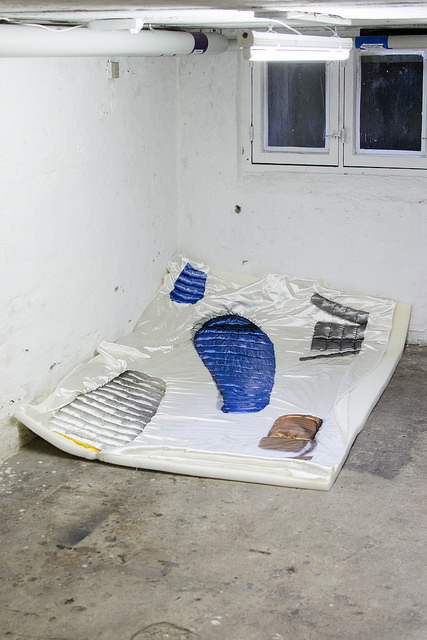 Melanie Kitti — Beggar In Clover (2016)
Photo collage printed on viscose, plastic foam, poly stuffing and nylon thread 232 x 152 x 3 cm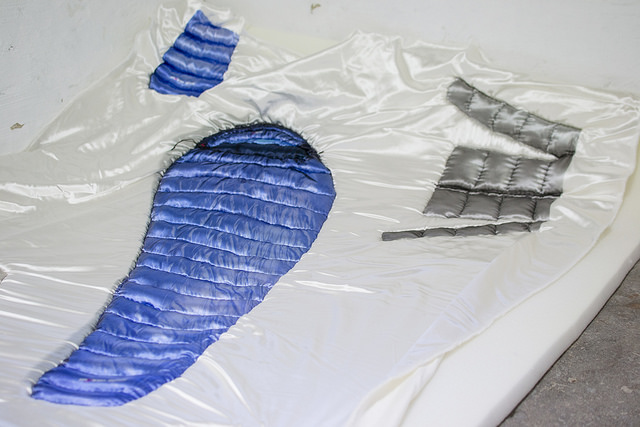 Melanie Kitti — Beggar In Clover (2016)
Photo collage printed on viscose, plastic foam, poly stuffing and nylon thread 232 x 152 x 3 cm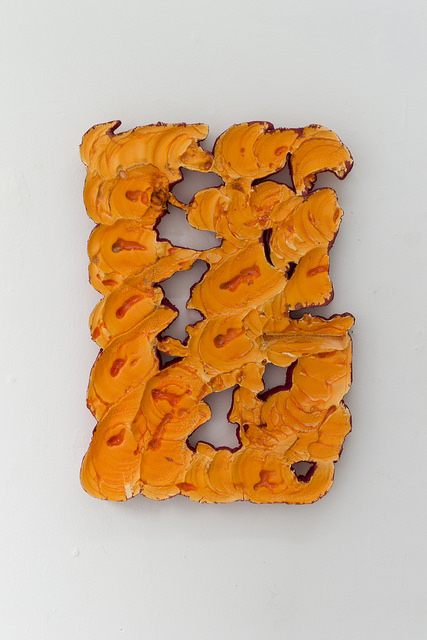 Joseph Helland — Pompeii (2016)
Heat treated styrofoam, acrylic paint 67 x 47 x 5 cm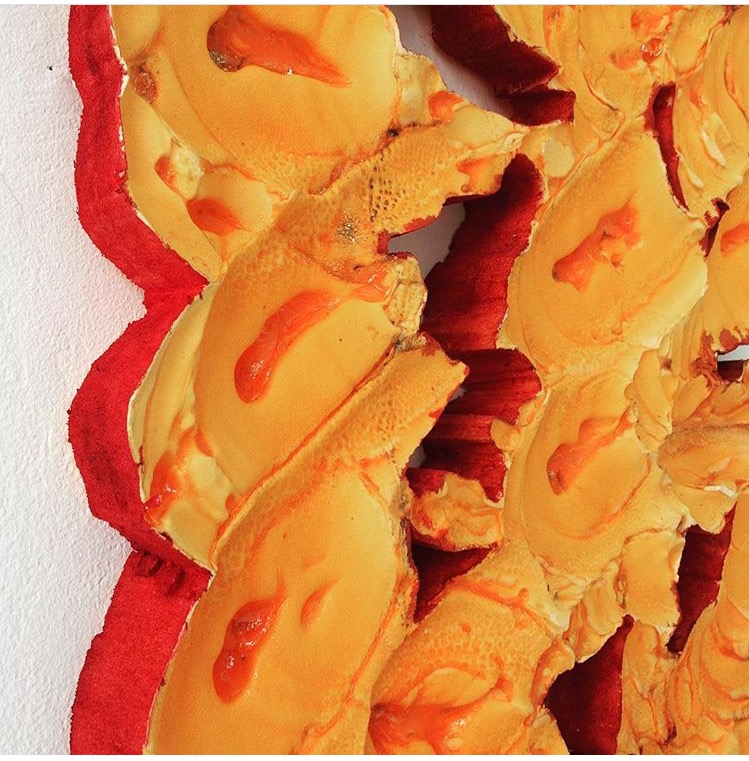 Joseph Helland — Pompeii (2016) Detail
Heat treated styrofoam, acrylic paint 67 x 47 x 5 cm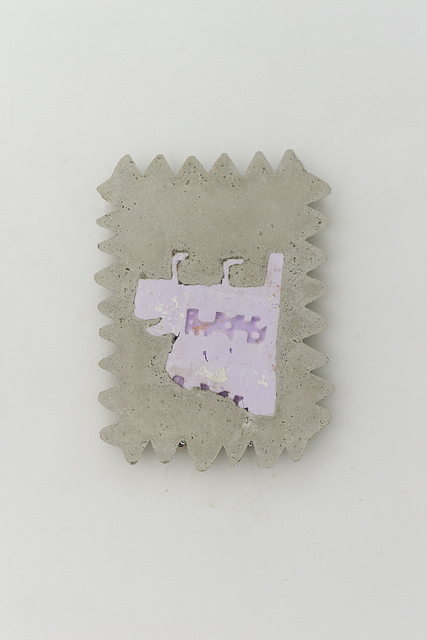 Joseph Helland — Spoken Cloud (2016)
Concrete, styrofoam 56x 42 x 3 cm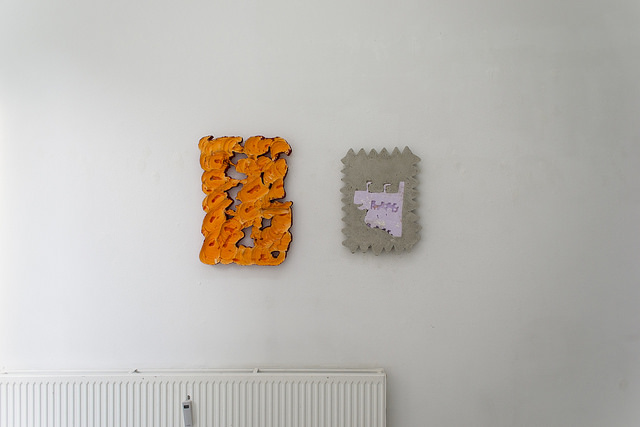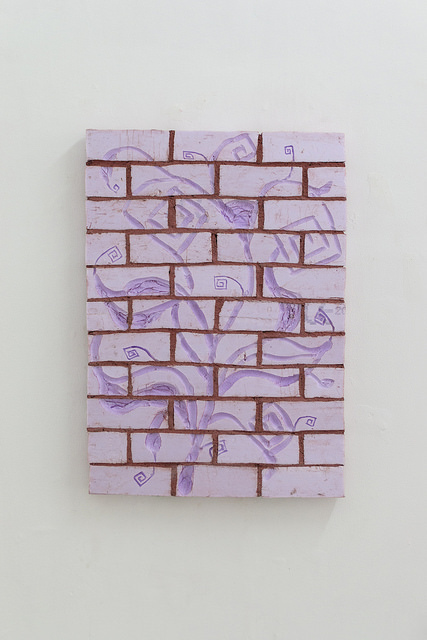 Joseph Helland — Untitled (Pink Brick Wall) (2016)
Styrofoam, mortar, pigment 79 x 56 x 5 cm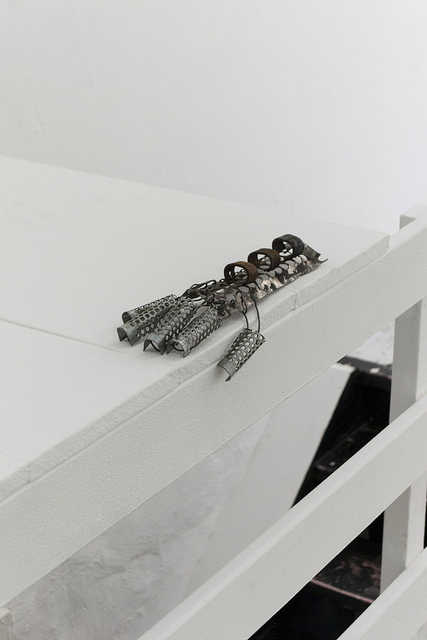 Joseph Helland — The Gauntlet (At Dawn We Duel) (2016)
Metal 37 x 15 x 3 cm